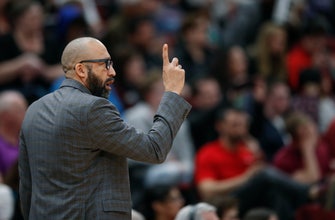 [FOXsports] Beaten often but not beaten down, Fizdale eyes Knicks future
(Tuesday, April 16, 2019 1:16:48 PM)


Beaten often but not beaten down, David Fizdale eyes New York Knicks future
[NYTimes] On Pro Basketball: A Hunger Artist Off the Bench, Lou Williams Helps the Clippers Feast
(Wednesday, April 17, 2019 4:55:34 AM)


A smaller guard keeps himself ready for games by staying away from pregame meals. His routines have helped make him a player other players love to watch.
[NYTimes] Sports of The Times: Mike Budenholzer Has Come a Long Way From Bucket of Blood Street
(Tuesday, April 16, 2019 11:10:51 PM)


The coach of the N.B.A.-best Bucks learned basketball from his father and Native Americans while growing up amid a melting pot in the Arizona high desert.