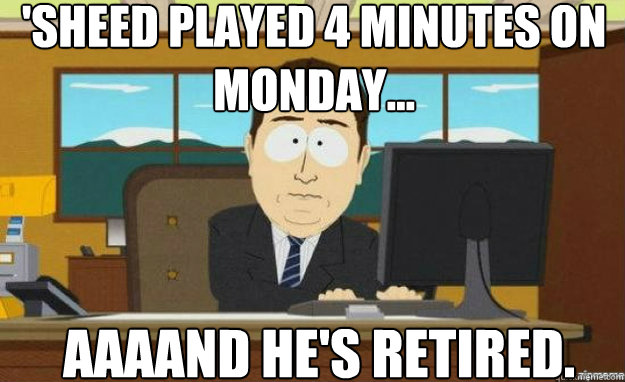 From the Straight Shot Crew:
NEW YORK, April 17, 2013 – New York Knickerbockers Executive Vice President, Basketball Operations and General Manager Glen Grunwald announced forward/center Rasheed Wallace has retired from playing professional basketball.

"Rasheed has given this team everything he had," Head Coach Mike Woodson said. "He is a winner, true professional and leader on and off the court. Due to his injury, he will not be available to play for us during the playoffs. We owe this season's success to veterans like Rasheed."

Wallace, 6-11, 245-pounds, averaged 7.0 points, on 38.7-percent shooting, and 4.0 rebounds over 14.1 minutes in 21 games this season. In his 15th NBA season Wallace missed 60 games due to an injured left foot. On Feb. 27, new X-rays showed progression to a fractured left fifth metatarsal and he had surgery on Feb. 28.