I know this is supposed to be about tonight's game and to get us all started talking about it, but I would be remiss not to begin this article with a nod to Steph "Galactus" Curry, Devourer of Worlds. I know it's not easy to watch a Saturday night game, because that's when a lot of us are out and not paying attention to television, but I hope you got the chance to watch this one live. I got home with about 6 minutes left in the 4th and from there, it was incredible. When I saw Steph in person this year, he had 51 against the Wizards in DC, and it was a spectacle to behold. I can't imagine being an OKC fan and watching that 40-footer being launched as the last seconds dripped off the clock in agonizing slow-motion. We all knew the shot was in the second he recognized he had some space after crossing halfcourt, stopped, and pulled up to shoot it. It's downright absurd to believe 100% that a shot from that distance is going to fall, but that's the world we live in now, and Steph is still bending the rules of this new alternate basketball universe. Twitter very nearly exploded in the minutes that followed, and rightfully so. That shot was the reason I always try to watch Golden State games, rearranging my schedule like a doctor trying to go on vacation.
On to more pressing matters. Oh LOOK, our old friends from every playoff series in the late '90s, the "It's 76 degrees here, chumps!" beach-picture-taking trolls who come out when they see our snow-soaked streets. The Miami Cheat (I'll never forget the 2006 Finals, also known as the D-Wade Free Throw Parade. Screw you, David Stern) lost yesterday in a weird 3 PM game in Boston. NBA teams aren't used to playing at that time of day, and it showed early. Both teams took most of the 1st quarter to start playing with any rhythm, and eventually the Heat were escorted out of the Boston Garden with a humbling loss to the team directly above them in the Eastern Conference Standings.
The Heat come to another famous garden tonight, as they face our beloved Kristerblockers tonight at MSG. The Heat continue to be without The Babadook Chris Bosh, who has another blood clot scare to deal with, which in all seriousness I hope is resolved soon and he will be okay. Bosh is a great player who is underappreciated and I've always enjoyed him, and he is one of the NBA's more unique personalities. Look for some of his interviews, the guy stands out among his peers in terms of just plain being interesting.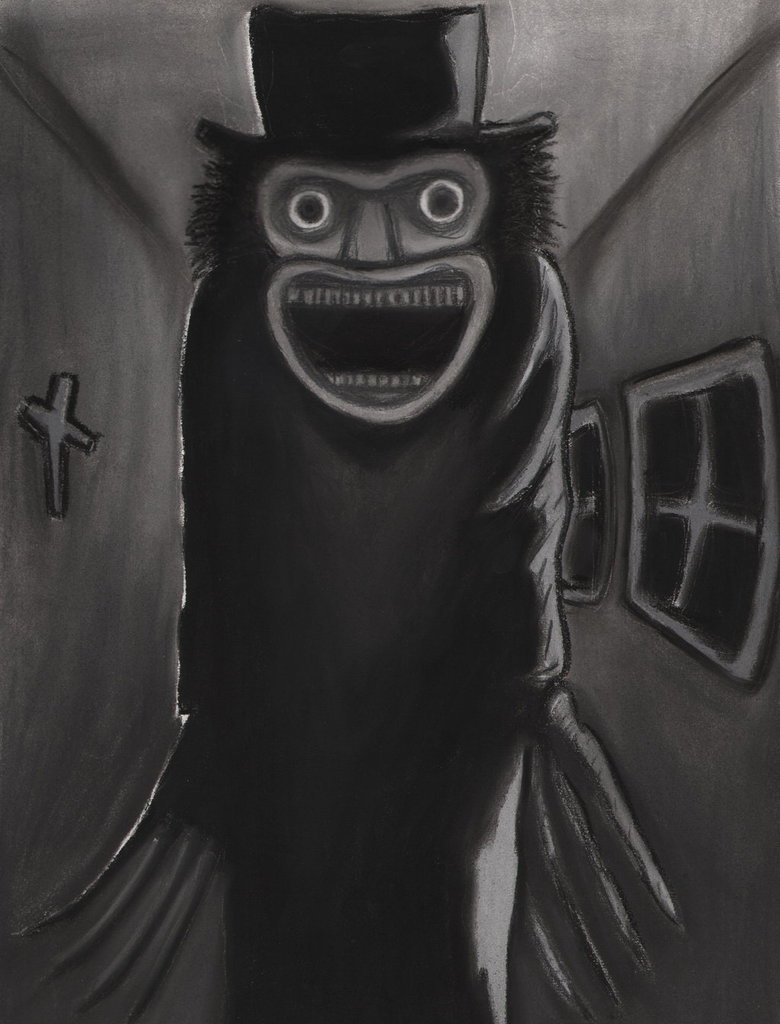 The Heat still bring plenty of talent with them, though. Dragic, Wade, Whiteside, Winslow and Deng provide plenty of Umph, and the Heat are about to add Joe Johnson's reanimated corpse. If Bosh can be medically cleared to return this year, the Heat have a roster capable of doing puppy-left-alone-for-the-first-time type damage in the playoffs, and a 2nd-round date with Toronto (or Cleveland, should Toronto take the 1 seed, a possibility becoming more probable by the day) would be appointment viewing.
Since Kurt Rambis took over just before the All-Star break, the Knicks are 2-4 (and could have won in their typically heartbreaking one-possession losses against the Wizards and Pacers), improving Rambis' gaudy coaching record to 58-149 in his career. To be fair, he did inherit the Timberwolves after they traded Garnett and began rebuilding, but he is still laughed at by Minnesota fans. Ask any long-suffering T-Wolves fan how they feel about Rambis and you're strapping yourself in for a 12 minute rant complete with physical threats and deep-seeded hopes for various maladies to befall Mr. Rambis, as they would snidely refer to him, denying him the title of Coach at all. Thus far, he has talked the talk to the media. He seems to be trying really hard at the fire-them-up motivator style of coaching, and some of his language is creeping into his players' vernacular. Melo was quoted by the New York Times as saying,
"The connection that he's [Rambis] talking about, if somebody gets beat you have their back; if that person gets beat, you have their back," Anthony said. "Everybody's on this train. A lot of time recently, we haven't been connected as a team like that. I thought tonight we did a better job of being connected." – New York Times
Though I now see it as a Fool's hope, Rambis remains committed to trying to reach the Playoffs. He says the word in every interview, constantly trying to impress on the team to think like a winning team. That's all well and good, because thinking is the first step toward acting, but the team really needs more than a sports movie cliche style motivational speech right now. They need cohesive offensive sets that generate open shots, they need more dribble penetration (which I've heard Rambis preach on this week, which I'm happy to hear him emphasizing) and they need a more consistent defensive identity. Against Orlando, the defense looked more linked together, or connected like train cars, as Rambis prefers to teach the desired defensive mindset using a preschool metaphor.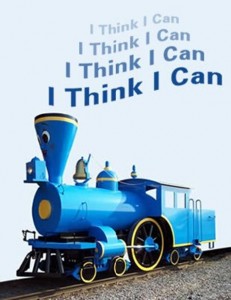 "Choo Choooo!"
It was a good team win for a Knicks squad desperately in need of a positive result after losing 13 of their previous 15 games. Porzingis had 18 points and 6 rebounds in 25 minutes, equaling his rebound total from the previous three games combined. His rebounding has been concerning lately, as he has failed to crack double-digit rebounds since a 13-rebound performance against Denver on February 7th. Rambis has been stressing the need for Taps to go inside more often, and really when you're 7'3″ there's no excuse for having a peasant's six rebounds in over 80 minutes of court time. Kristaps knows that, and I'm sure his numbers will scale back to his averages, but he needs to show more aggression on the defensive glass and stop leaving Melo and Lopez to fend for themselves on the boards. Rebounding is possession, and the Knicks need every one they can get.
Tonight's game will be a difficult task for the Knicks, against a team that typically gives them fits that is fighting for playoff positioning in the tightly bunched Eastern standings. It would be only one win and still leave the Knicks depressingly far out of reach of any playoff hopes, but it would be a 2-game winning streak, which the Knicks haven't had since mid-January. It would be good to come out of the weekend with a positive vibe, and beating the Heat always comes with a little extra reason to smile.
Enjoy the game, everyone. Follow @JuddsKidding on Twitter to see my inane ramblings about basketball on a mostly nightly basis, and I'll be in the game thread of course. Have a feeling this will be an entertaining game, Melo played poorly against Orlando and he always shows up against Miami. Can't wait for tip-off.
GO KNICKS!